Become a McKenzie River Trust Volunteer!
We rely on the support of community members like you to help protect and care for the lands and rivers you cherish in western Oregon.
This critical work simply cannot be done without passionate volunteers working to move local conservation efforts forward. We invite you to join our volunteer team. Either in the office or out in the field, we can accomplish so much more with your support.
Explore and sign up for upcoming projects using the calendar below, or scroll further and share your interests with us through our Volunteer Interest Form.
We look forward to working alongside you to protect and care for the lands and rivers of western Oregon!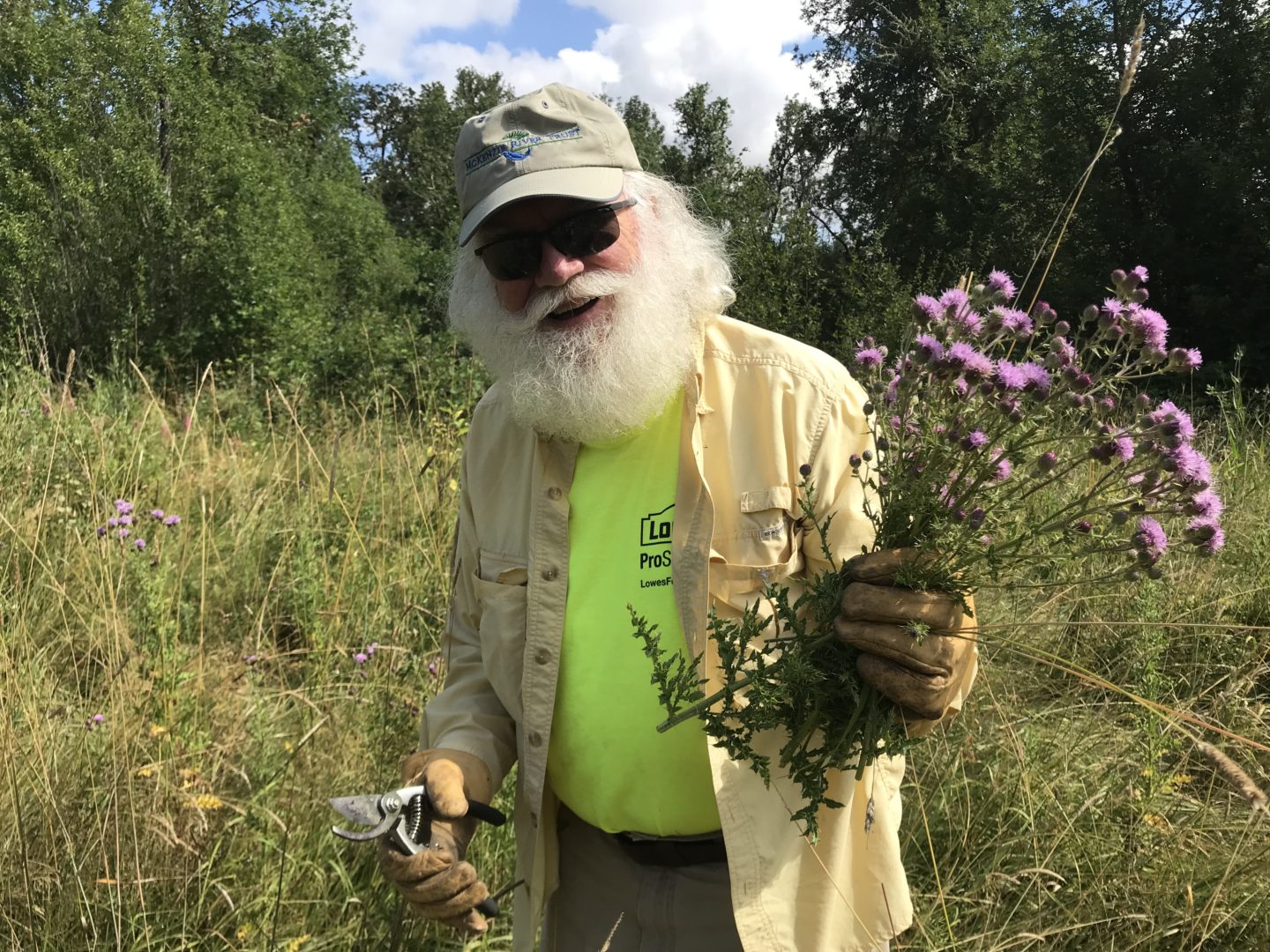 Upcoming Volunteer Opportunities:
Please note, due to COVID-19, community volunteer projects are limited. Pre-registration is required for all volunteer events. For more information about our COVID-19 policies, you can find them at the bottom of this page.
Sun
Mon
Tue
Wed
Thu
Fri
Sat
Wednesday February 8th
Saturday February 11th
Wednesday February 15th
Wednesday February 22nd
Wednesday March 1st
Friday March 3rd
Wednesday March 8th
Wednesday March 15th
Wednesday March 22nd
Wednesday March 29th
Friday April 7th
Friday May 5th
Friday June 2nd
Friday July 7th
Friday August 4th
Volunteering During the COVID-19 Pandemic
We value our volunteers and want to be sure you know how we are preparing to keep you safe while participating during the COVID-19 pandemic. McKenzie River Trust staff have put the following practices into place to help prevent the spread of COVID-19 and provide the safest volunteer experience possible. If you have questions about our practices, please do not hesitate to reach out to us, we encourage your feedback.
Volunteer projects are limited to 15 participants. Pre-registration is required.
All volunteer projects will take place outdoors.
We are not verifying vaccination cards.
All tools are provided and sanitized before and after each event.
We are not offering water or snacks and encourage participants to bring what they need to stay comfortable and hydrated.
McKenzie River Trust is not providing volunteers with work gloves at this time.
All volunteers are asked to do a self-evaluation of their health and COVID-19 risk before participating in any project.
Sign up for shifts, record your property monitoring, input volunteer hours and more. This area is for established volunteer participants in the Green Island Ambassadors, Volunteer Land Stewards, and Community Science Programs.