Protecting Oregon's
Natural Lands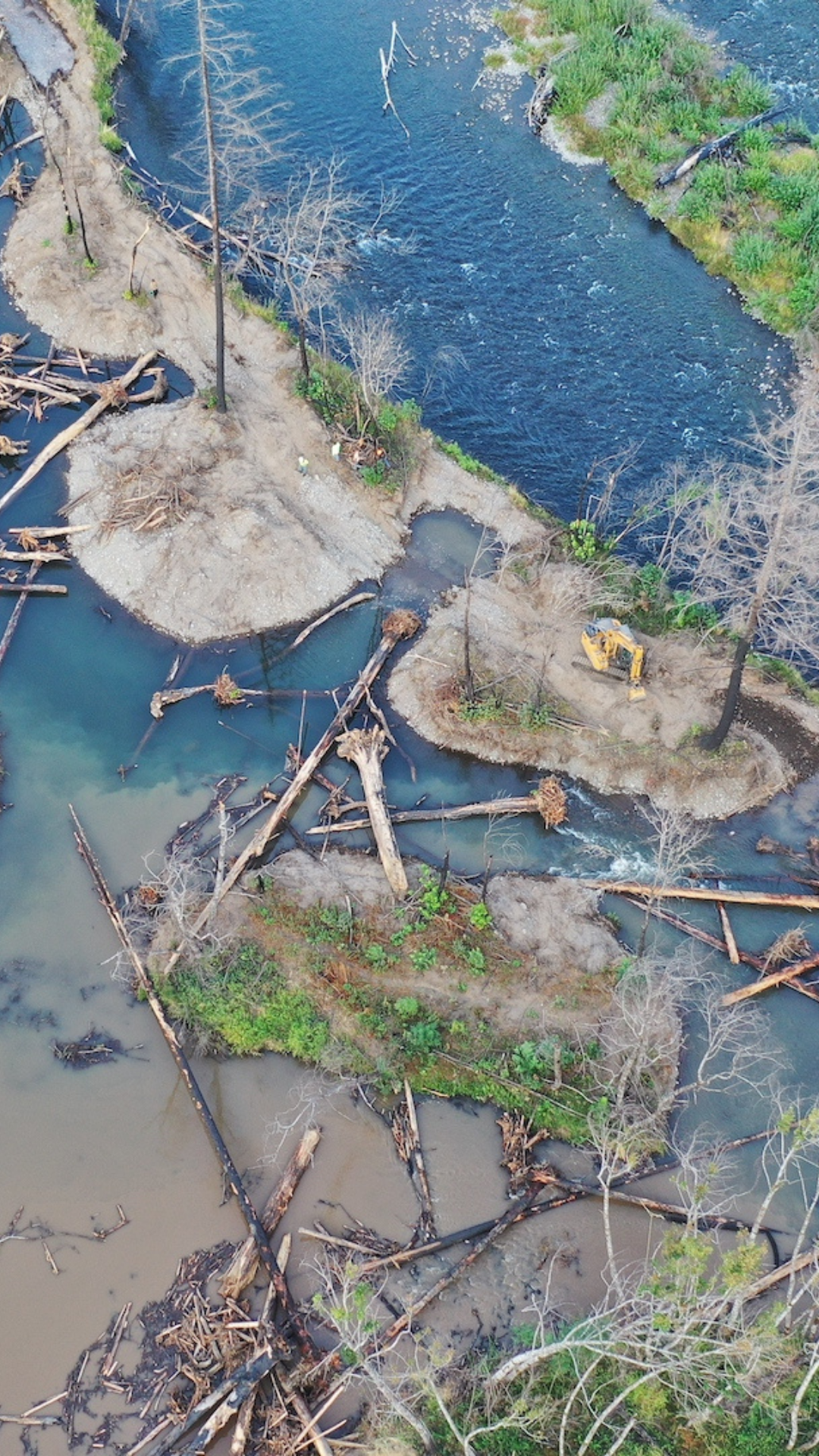 We are Mckenzie river trust
The McKenzie River Trust is a nonprofit land trust formed in 1989 to protect critical habitats and scenic lands in the McKenzie Basin. Since 2000, our service area has included the watersheds of the Long Tom, Upper Willamette, Coast and Middle Forks of the Willamette, Umpqua, Siuslaw, and coastal streams and lakes from Reedsport to Yachats. In 2021, we expanded our coastal service area to stretch from Reedsport north to Lincoln City and opened our first field office in Newport.
Throughout our history, we have partnered with caring landowners, our members, foundations, and partner organizations to protect, forever, land and water in western Oregon.
protecting land and water
McKenzie River Trust works with willing landowners to protect and care for more than 7,000 acres of land for fish, wildlife, water quality, and the people of Western Oregon.
Connecting people to place
Each year, McKenzie River Trust members, volunteers, business supporters, schools, and community groups give their time and resources to help protect and care for the lands and rivers we cherish in western Oregon.
restoring natural systems
From the Cascade Mountains to the Oregon coast, McKenzie River Trust works with partners across the region to design and implement large-scale restoration projects for the benefit of fish, wildlife, and people of western Oregon. With your help, we're leaving the land better than we found it.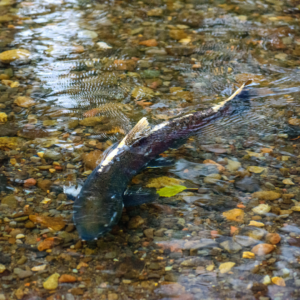 Chinook salmon making their way back up the McKenzie River have found more places to lay their eggs thanks to years of work restoring floodplains throughout the watershed.
Read More »
Each fall, partners work together across our region to include controlled ecological burning in areas where habitat restoration has been completed or is underway. Ecological burning in natural areas benefits native prairie, savanna, and oak woodland habitats while also reducing the potential for severe, high-intensity wildfires by removing built up fuels including dense shrubs and thatch.
Read More »
Three years after the Holiday Farm fire burned more than 173,000 acres in the McKenzie River valley, partners are celebrating the completion of floodplain restoration work at Finn Rock Reach. Beginning in the summer of 2021, restoration activities have included reshaping nearly 90 acres of floodplain forest and returning the area back to aquatic habitat along the Middle McKenzie River.
Read More »
Stay Up to Date on News and Events
Subscribe to our email newsletter!
120 Shelton McMurphey Blvd, Suite 270
Eugene, OR 97401
Email the office at: mrt@mckenzieriver.org
Note: Office hours are currently limited due to COVID-19 safety precautions. Please contact us through email as much as possible.