Protecting Oregon's
Natural Lands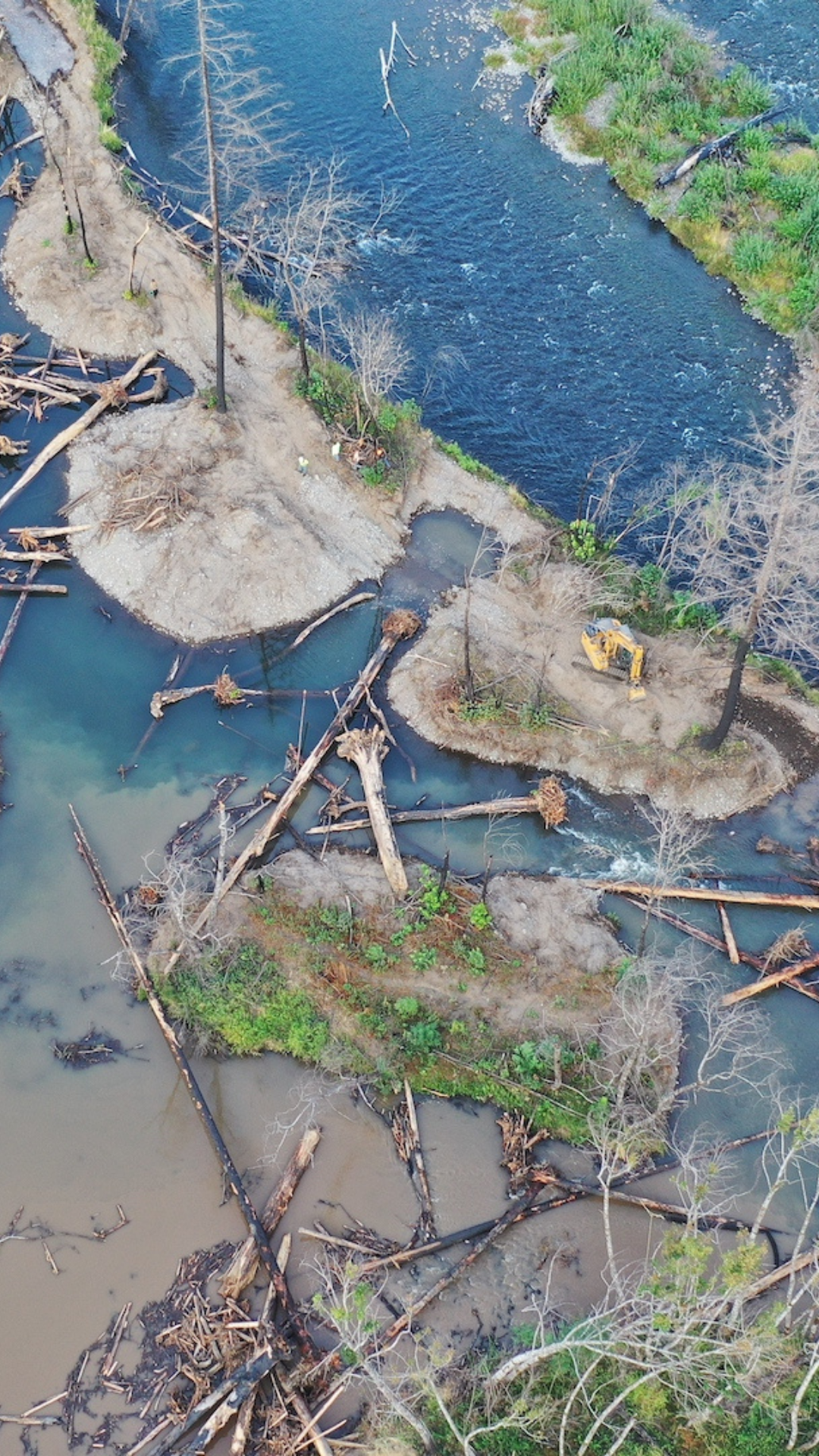 We are Mckenzie river trust
The McKenzie River Trust is a nonprofit land trust formed in 1989 to protect critical habitats and scenic lands in the McKenzie Basin. Since 2000, our service area has included the watersheds of the Long Tom, Upper Willamette, Coast and Middle Forks of the Willamette, Umpqua, Siuslaw, and coastal streams and lakes from Reedsport to Yachats. In 2021, we expanded our coastal service area to stretch from Reedsport north to Lincoln City and opened our first field office in Newport.
Throughout our history, we have partnered with caring landowners, our members, foundations, and partner organizations to protect, forever, land and water in western Oregon.
protecting land and water
McKenzie River Trust works with willing landowners to protect and care for more than 7,000 acres of land for fish, wildlife, water quality, and the people of Western Oregon.
Connecting people to place
Each year, McKenzie River Trust members, volunteers, business supporters, schools, and community groups give their time and resources to help protect and care for the lands and rivers we cherish in western Oregon.
restoring natural systems
From the Cascade Mountains to the Oregon coast, McKenzie River Trust works with partners across the region to design and implement large-scale restoration projects for the benefit of fish, wildlife, and people of western Oregon. With your help, we're leaving the land better than we found it.
McKenzie River Trust is collecting love letters to the lands and rivers of Oregon. We invite you to join us in reflection and appreciation of all our natural world provides. From the mountains and coastlines, rivers and swamps, lands far away, and birds in the backyard, join us in honoring all that our natural world provides.
Read More »
In hopes of saving a species, Dr. Sarah Rockwell, a Research Biologist with the Klamath Bird Observatory, is set on finding out where west coast populations of Purple Martins overwinter.
Read More »
Maintaining oak savanna and prairie habitats plays a key role in species conservation and ecological reinvigoration. In the Willamette Valley, less than 3% of oak savanna and less than 7% of oak woodlands remain.
Read More »
Stay Up to Date on News and Events
Subscribe to our email newsletter!
120 Shelton McMurphey Blvd, Suite 270
Eugene, OR 97401
Email the office at: mrt@mckenzieriver.org
Note: Office hours are currently limited due to COVID-19 safety precautions. Please contact us through email as much as possible.